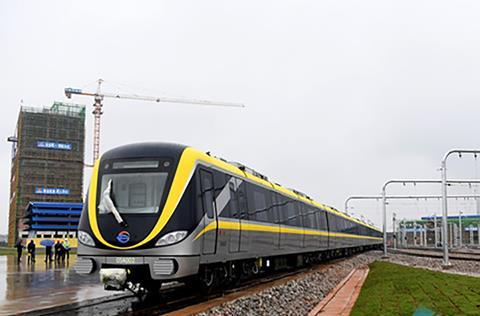 CHINA: Two new metro lines totalling 58·9 km were opened for revenue service in Changsha on June 28, being inaugurated simultaneously at 11.28.
Opening of lines 3 and 5 brings the city's operational network to five lines with a total length of 143 km. Service on both routes are initially operating at headways of between 6 and 7 min.
Line 3 runs for 36·4 km from Shantang in the southwest to Guangsheng in the northeast, serving 25 stations of which four are interchanges. It is operated by a fleet of 34 six-car Type B trainsets supplied by CRRC Zhuzhou.
Under construction since January 2014, Line 3 was originally expected to open in 2018, but completion was delayed several times by construction and technical difficulties. Test running finally began on December 30 2019. A southwestern extension from Shantang is expected to open in 2025; this will add a further 17·5 km, of which 9·5 km will be elevated and the rest underground.
The 22·5 km Line 5 links Shuiduhe in the north with Maozhutang in the south, paralleling Line 1 but running further east. It serves 18 stations including interchanges to lines 2, 3 and 4. Construction started in November 2015, and trial running also began on December 30 last year. Line 5 is operated by a fleet of 14 six-car Type B trainsets which have permanent-magnet traction motors.