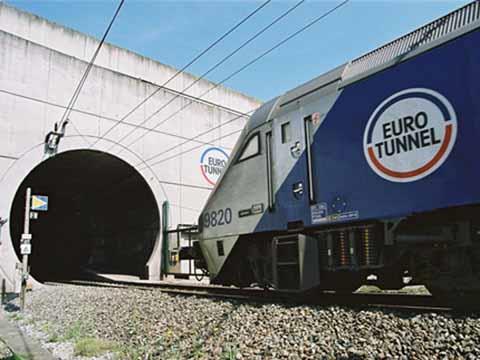 EUROPE: Channel Tunnel operator Eurotunnel inaugurated a security control centre at its French terminal in Coquelles on January 18.
The decision to make the 'major investment' in the centre was taken following a meeting in summer 2015 between the UK's then Home Secretary Theresa May and her French counterpart Bernard Cazeneuve.
The 547 m² building is designed to bring together Eurotunnel's own personnel and the various law enforcement authorities present at the site, strengthening co-operation.
Five video operators, a supervisor and a co-ordinator are permanently stationed in the control room, which has a 20 m² screen-wall to help monitor the 650 ha site with its 30 km of high-security perimeter fencing and 570 static and mobile cameras with day and night vision.
The building has two 'living walls' and a light well to reduce the need for electric lighting, and the heat generated by the IT equipment is re-used for heating via an air recirculation system.