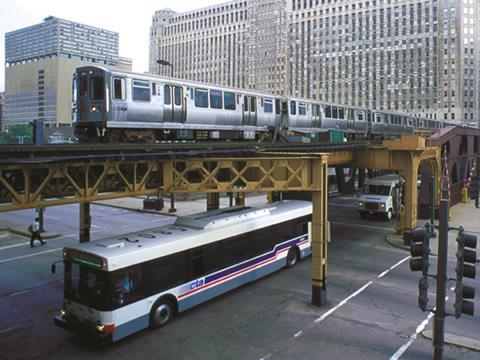 USA: Cubic Transportation Systems and GlobeSherpa are to supply mobile ticketing to the Chicago Transit Authority and commuter rail operator Metra, as well as bus operator Pace.
A mobile app would allow purchase, top-up and contactless payment using NFC technology. The app will also feature a journey planner and account management. It would use Cubic's Ventra back-office and NextWave Mobile Business System payment software, as well as GlobeSherpa's mobile ticketing platform.
Cubic has a $5·4m share of the contract and would earn commission from tickets purchased through the app.
The initial version of the app would be introduced in the first quarter of 2015, with updates released into 2016.