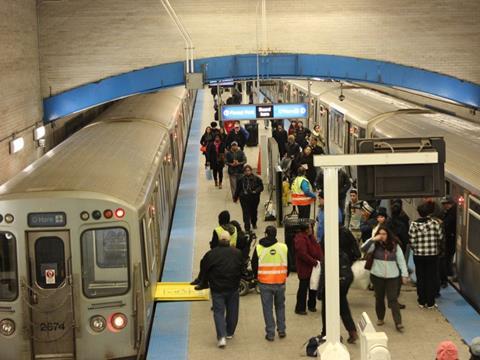 USA: Chicago Transit Authority has completed the installation of 4G wireless coverage on the underground sections of its Blue Line. Coverage on the underground sections of the Red Line is expected by the end of the year.
The $32·5m project to upgrade the network began earlier this year. It is being undertaken by the Chicago Infrastructure Trust in co-operation with the four major wireless providers: T-Mobile, AT&T, Verizon and Sprint. In January the four providers agreed to fund the design and construction of a next-generation distributed antenna system capable of supporting 4G wireless networks.
CTA, commuter operator Metra and bus operator Pace launched the Ventra mobile ticketing and journey planning app on November 19. The app has been developed with Cubic and funded by the Regional Transportation Authority's Innovation, Co-ordination, and Enhancement programme.