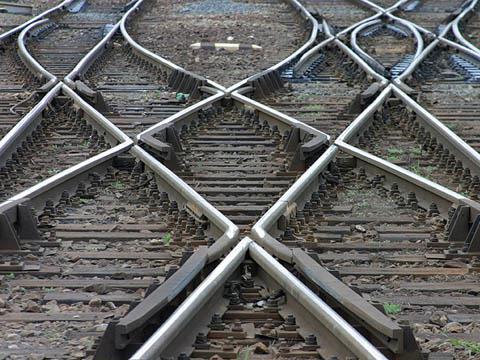 CHINA: A railway from Qianjin to Fuyuan at the easternmost point of China in Heilongjiang province was opened on December 6. The initial freight services will be joined by passenger trains during 2012, with eight daily return services.
The 169 km line is designed for 120 km/h running and has seven stations. It is expected to boost cross-border commerce, with the nearest point on the Russian rail network being just 70 km away; work on the Chinese line began after China and Russia resolved a long-standing disagreement over the border in October 2008, agreeing an equal partition of a island at the confluence of two rivers.
Meanwhile, in December tracklaying began on the Debao - Jingxi line in Guangxi Zhuang autonomous region. The 40 km route is expected to take two years to build at a total cost of 1·2bn yuan. The previous month has seen the start of tracklaying for the first fast line in the autonomous region; the 99 km Nanning - Qinzhou line will cost 9·8bn yuan and is being designed to carry both 250 km/h passenger trains and double-stack container traffic.
The 122 km Tangshan - Chengde line in Hebei province opened on November 28, having cost 1·6bn yuan to build.
According to the Pearl River Delta Intercity Rail Transit Co, construction of the Guangzhou - Foshan line in Guangdong province will get underway in 2012. The 36 km line will have five stations and cost 11·5bn yuan.