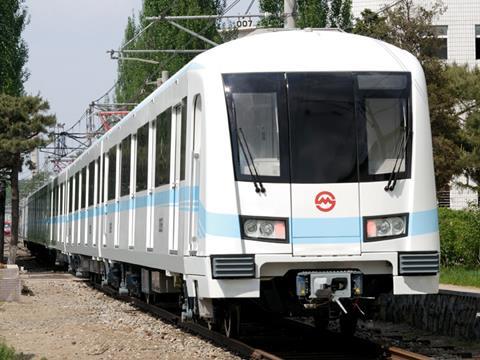 CHINA: Bombardier Transportation announced on December 7 that it is establishing a whole-life vehicle maintenance joint venture targeting the Chinese urban rail market.
Bombardier and Shanghai Shentong Metro Group Ltd have launched Shentong Bombardier (Shanghai) Rail Transit Vehicle Maintenance Company Ltd to offer 'specialist rolling stock maintenance, intermediate repairs, overhauls, refurbishment and technical consultation' to metro and light rail operators across the country.
According to Bombardier, the agreement builds on a long-standing relationship between the two firms, and should allow both parties to provide 'whole-life services for metros to reduce down time and extend the life of operators' fleets'.