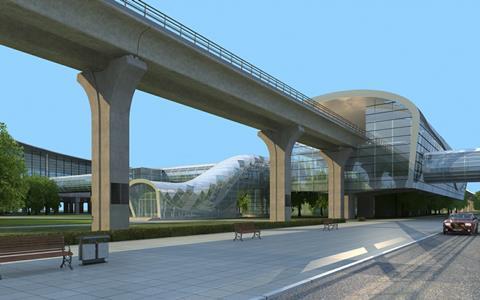 KAZAKHSTAN: Astana's municipally-owned City Transportation Systems has selected CRRC Tangshan to supply rolling stock for its revived light rail transit project.
Construction of the 20 km long double-track 1 520 mm gauge line with 18 stations, began in 2017. Supports for the elevated guideway were erected, but work stopped when US$258m of funding was frozen after a bank backing the project ran into problems.
In 2022 the city announced funding to revive the project, and in March this year it said work would restart with a view to beginning revenue operations in the second half of 2025.
The line is to be completed as a light metro, with the Chinese-built trainsets to be equipped for unattended automatic operation at GoA4. Each train is expected to have a capacity of 600 passengers. The planned timetable would require 19 sets to be in service simultaneously at peak times.