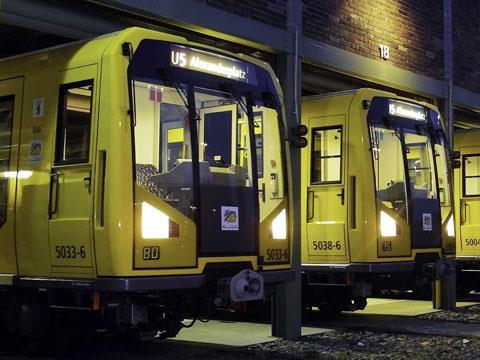 GERMANY: The board of Berlin transport operator BVG has given the go-ahead for the construction of a 2·2 km underground extension of metro Line U5 between Alexanderplatz and Brandenburger Tor. Opening in 2017, this will integrate the recently-opened 1·5 km U55 shuttle between Brandenburger Tor and Hauptbahnhof into Line U5.
The project is expected to cost €433m, including stations at Berliner Rathaus, Museuminsel and Unter den Linden. The latter will provide an interchange with U6 at Französische Strasse.
BVG has yet to decide whether to tender the work as one contract or divide it into several packages. Preparatory works are due to start in early 2010.
U55 opened on August 8, but ridership has been lower than expected at around 5 000 passengers a day.
The Berlin senate and DB have agreed a funding package for the first phase of S-Bahn Line S21, under which the initial 1·6 km between the northern side of the ring line and Hauptbahnhof will open by 2014. The €226·5m cost is being shared by the Berlin Land (40%) and the federal government (60%). In the longer term the line will be extended by 2 km under the River Spree to Potsdamer Platz.