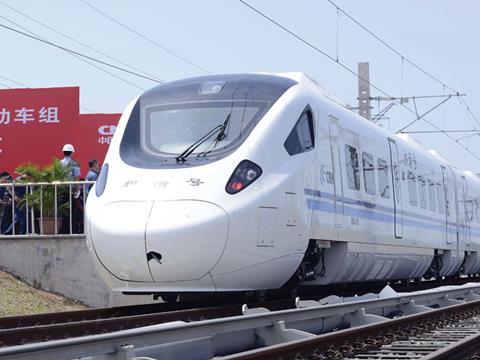 CHINA: CNR Tangshan rolled out its first CRH3A electric multiple-unit on June 8.
The CRH3A draws on technology used in the Siemens Veraro-derived CRH380 family of high speed trains, but is a lower-cost design intended for use on inter-city routes with maximum speeds between 160 and 250 km/h.
The eight-car unit has four aluminium-bodied motor cars and four trailer cars.