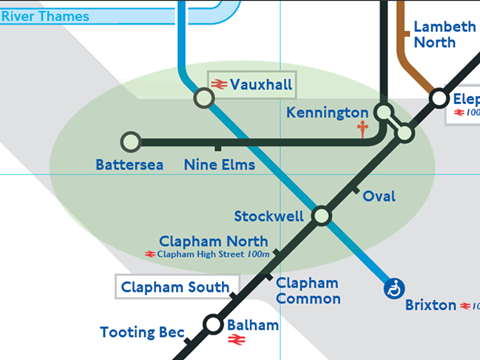 UK: 'The UK's first consumer price index linked sterling bond' has been agreed to part-fund construction of a 3·3 km branch of London Underground's Northern Line to Battersea, the Greater London Authority and Lloyds Bank Commercial Banking announced on May 11. Specialist pensions insurer Rothesay Life is the sole lender on the £200m transaction.
The GLA held a competitive dialogue with institutional investors which led it to conclude that it would obtain better value for money through bonds linked to CPI rather the traditional retail price index.
The bond issue through LBCB's local authority financing vehicle Community Finance Co will pay the investor a CPI-linked coupon of 0·34%. LBCB expects this to save the GLA £40m over the next 25 years compared to equivalent fixed-rate borrowing via the Public Works Loan Board, assuming that Bank of England forecasts for inflation over the next 23½ years are correct.
'The bond was structured to meet the financing requirements of the GLA drawing on demand from the growing volume of CPI-linked liabilities in the UK pension industry', said James Garvey, Managing Director, Head of Capital Markets at LBCB. 'In securing first mover advantage, the GLA has raised finance at a very competitive cost.'
This is the GLA's second bond issuance via Lloyds Bank, after £600m issue in 2011 to part-fund the Crossrail project.
In January 29 the European Investment Bank announced a £480m loan to finance 50% of the cost of the Northern Line extension, which is scheduled for completion in 2020.