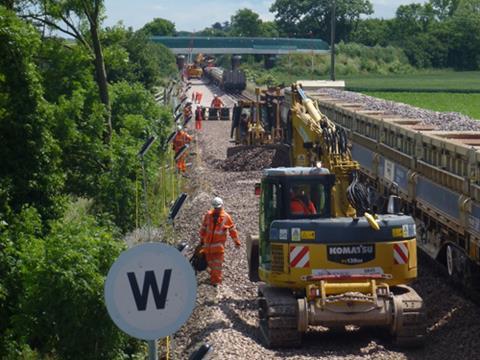 UK: Network Rail announced on March 7 that it had awarded a contract worth £87m to a joint venture of Carillion and Buckingham Group Contracting, covering the infrastructure works required to introduce direct Chiltern Railways services between London Marylebone and Oxford.
As well as the construction of a 1 km chord to connect the Chiltern main line between London and Banbury with the Oxford – Bicester Town route, the contract includes doubling 18 km of track between Oxford and Bicester where the line speed is to be raised to 160 km/h. The project also involves the closure of 37 level crossings, resignalling, upgrading Bicester Town and Islip stations, and the construction of a new station at Oxford Parkway.
Chiltern services are due to start running between London Marylebone and Oxford Parkway in summer 2015, and would serve Oxford station in spring 2016 once upgrading work has been completed.