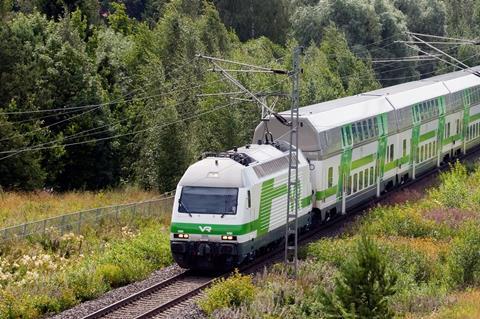 FINLAND: A study has concluded that converting the 1 524 mm broad gauge national railway network to the European standard of 1 435 mm would not be financially viable.
Recognising that regauging would facilitate international passenger and freight traffic and could simplify rolling stock procurement, the study determined that the conversion costs would too high in relation to the potential benefits.
As part of its ongoing revision of the Trans-European Transport Network Regulation, and following Russia's full-scale invasion of Ukraine, in July 2022 the European Commission proposed a requirement that all new railway lines on TEN-T routes should be built to 1 435 mm gauge, and called for a migration plan for the conversion of existing lines.
The suggestion was criticised by Finland, which inherited its 1 524 mm gauge at independence from the Russian empire in 1917; the Soviet Union subsequently redefined its gauge as 1 520 mm in May 1970, but the 'Russian gauge' networks across Finland and the former USSR are interoperable.
In December 2022 Finland's Ministry of Transport & Communications commissioned consultancies Proxion, Destia and Ubigu to produce a preliminary report into gauge conversion.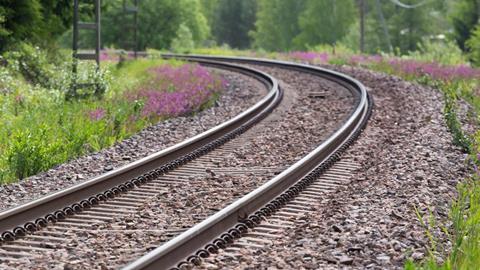 The report published on April 12 considers three scenarios, assessing factors including accessibility, sustainability, efficiency and transport security:
construction of a new 1 435 mm gauge main line parallel to the existing 814 km broad gauge route from Helsinki to Tornio on the Swedish border, which the report says would facilitate international services and simplify rolling stock procurement;
construction of new Helsinki - Tampere, Helsinki – Turku, Helsinki – Kouvola – Joensuu and Kouvola – Kuopio – Kajaani lines to 1 435 mm gauge, which the report says is worthy of further analysis;
regauging only those lines on TEN-T routes to 1 435 mm, which the report finds would have negative consequences for freight traffic and would be less cost-effective than converting the entire network.
The report says dual gauging is not practical, as the 89 mm gauge difference is too small for a three rail configuration. Four rail interlacing would cause problems with pantographs and overhead electrification geometry.
The report also considers freight transhipment, such as the bogie swaps currently undertaken in Tornio, but says the process is slow and unsuited to handling large volumes. The use of variable gauge wagons was also rejected.