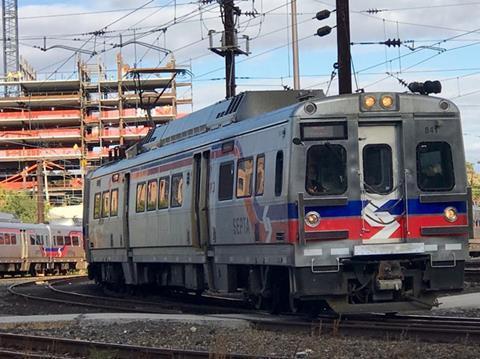 USA: The board of Southeastern Pennsylvania Transportation Authority has approved the purchase of 45 double-deck coaches from CRRC MA Corp for use on its Regional Rail network of commuter services.
CRRC's bid of $137·5m for the base order of 45 coaches and $161m including options for 10 more beat others from Bombardier and Hyundai Rotem. To meet Buy America requirements, at least 60% of the parts, labour and assembly will be sourced domestically. The coaches are to be produced primarily at CRRC MA's plant in Springfield, Massachusetts.
'This contract award allows SEPTA to advance a major service improvement initiative at a cost that fits within our budget constraints', said SEPTA Board Chairman Pasquale Deon on March 23.
Deliveries are expected to begin in late 2019. The coaches are to be hauled by ACS-64 electric locomotives that Siemens is supplying to SEPTA under a $118m contract awarded in 2015. The base order of 13 locomotives is to be fulfilled by early 2018, and the contract includes an option for up to five more.
Noting that Regional Rail ridership has grown by more than 50% in the past 15 years, SEPTA General Manager Jeffrey Knueppel said that the rolling stock orders play a key role in SEPTA's Regional Rail Service Improvement Programme, which also includes infrastructure upgrades and expanding the workforce.