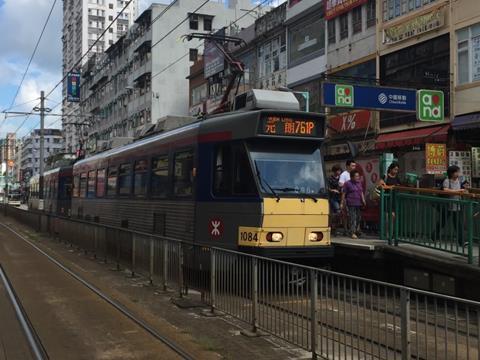 CHINA: MTR Corp has awarded a HK$745m contract to CRRC Nanjing Puzhen for the supply of 40 light rail vehicles. These are intended to augment the fleet and replace the 30 Phase 2 LRVs in service since 1992.
The first of the new LRVs are due to enter passenger service in 2019. All are expected to be in service in 2023, when the total MTR light rail fleet will stand at 150 vehicles. MTR says that the fleet is being enlarged in response to growing passenger demand in the Northwest New Territories.
The LRVs feature more seats than the vehicles they are to replace, as well as interior LED lighting and improved handrail and strap arrangements.