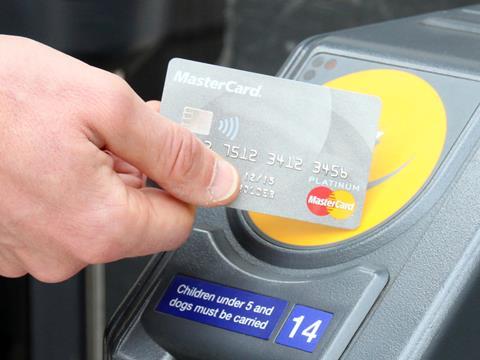 UK: A licensing agreement enabling Cubic Transportation Systems to adapt Transport for London's contactless ticketing technology for deployment in other cities was signed on July 13.
TfL said the non-exclusive agreement is potentially worth £15m, and would enable CTS to 'combine the best features from London and other Cubic systems and make them available to cities across the globe'.
CTS was part of the consortium which developed TfL's Oyster smart card system. It now maintains TfL's fare collection systems, and was the technology contractor for TfL's in-house development of contactless bank card payment which was rolled out in 2012-14.
'Contactless payments have completely transformed the way people pay for travel in London and this deal will allow other world cities to benefit from the hard work we put into making the system work for our customers', said Shashi Verma, Chief Technology Officer and Director of Customer Experience at TfL.
TfL said this is the first of a number of planned agreements to sell TfL's expertise in the UK and abroad. 'We will use the income from those deals for further investment in new infrastructure and to freeze TfL fares', said Mayor of London Sadiq Khan.