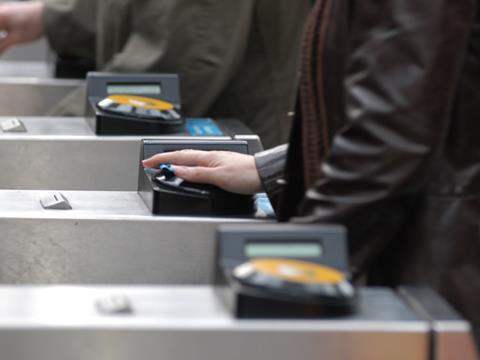 UK: Cubic Transportation Systems has beat rival bids by LG CNS and Scheidt & Bachmann to win Transport for London's 'Electra' contract to maintain its ticketing and fare collection equipment.
This includes 1 900 ticket gates at London Underground and London Overground stations, 1 800 stand-alone validators including those on the Docklands Light Railway, 1 600 ticket machines at 250 National Rail stations, readers on 8 500 buses and 4 000 retail devices in shops.
The Electra contract runs for seven years from August 2015, with options for an early exit at five years or extensions of up to three years. Announcing the contract on July 29, TfL said Electra was worth around £660m over 10 years, an annual saving of £11m on the current contract which is also held by Cubic.
'We are delighted to continue working with Transport for London in its next phase of ticketing and fare collection delivery', said Roger Crow, Senior Vice-President and Managing Director at Cubic Transportation Systems. 'The period covered by the Electra contract will see exciting opportunities presented by new technology as well as significant challenges as the population of London continues to grow.'