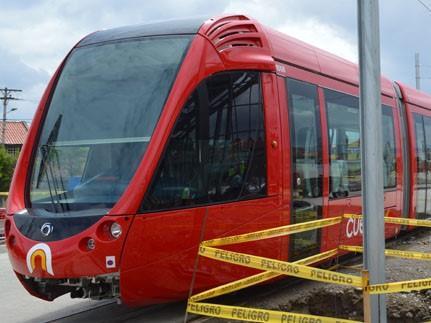 ECUADOR: Dynamic testing of the Cuenca tramway began on October 19. The first of 14 trams being supplied by Alstom was shipped from the port of Antwerpen in mid-May after leaving Alstom's La Rochelle factory, and revenue service is due to begin next year.
The 10·5 km standard gauge line runs from Parque Industrial to Control Sur with 27 stops and a depot at Yanuncay. It has a design capacity of 120 000 passengers per day, and the end-to-end journey time is expected to be 35 min.
In addition to rolling stock, Alstom is responsible for electrification, power supplies and systems integration under a US$142·6m contract awarded in 2013 to the Alstom-led CITA Cuenca consortium.
The 100% low-floor trams are 33 m long and have capacity for 285 passengers. They will use Alstom's APS ground-level power supply for catenary-free operation on a 2 km section in the historic city centre.