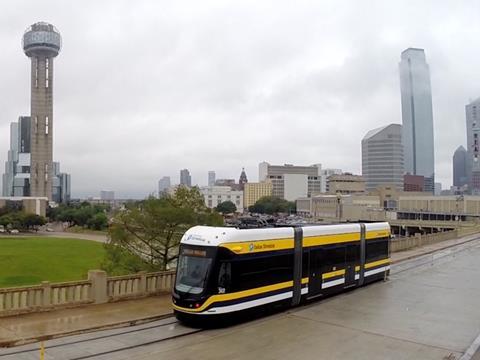 USA: Dallas Area Rapid Transit has awarded Vix Technology a $30m contract to implement and manage a new fare collection system.
Vix Technologies will supply its Easy & Open product, an account-based, payment industry standards-compliant fare collection platform designed for scalability and ease of integration with other systems.
Passengers will be able to pay using DART or third-party issued smart cards, contactless cards and NFC-enabled smartphones systems such as Android Pay and Apple Pay. DART will be able to implement more complex fare policies using eO, with calculation and settlement in the back office.
Deploying eO 'will allow DART to spend more resources developing and improving their transportation network and less time on payment collection and processing', said Vix Technology CEO Steve Gallagher. 'Account-based systems are the way forward and we are excited to work with DART on this project.'