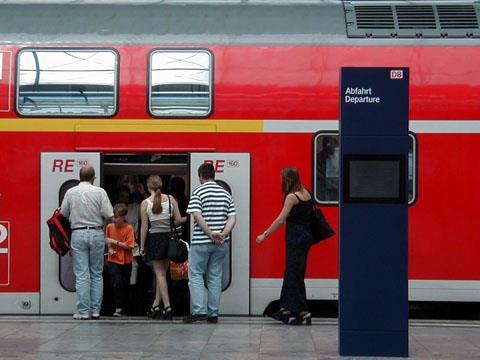 GERMANY: Following a trial underway since 2011, Deutsche Bahn has launched a mentoring programme for younger female staff in technical roles across the infrastructure and technical divisions of the business.
The programme is intended to demonstrate to young women in engineering roles that a future at leadership level is open to them. A total of 22 mentors and mentees will be selected for the year-long initiative, which will have a strong focus on fostering networking and personal development skills.
The latest concept mirrors an existing group-wide scheme entitled 'careers with kids', where female employees are encouraged to develop their career and family aims with the help of a mentor under an 'innovative approach to developing leadership skills for women'.
'We want to broaden horizons for the next career stage, and that way inspire more women to take up senior management roles', explained Ute Plambeck, Human Resources Director for Infrastructure.