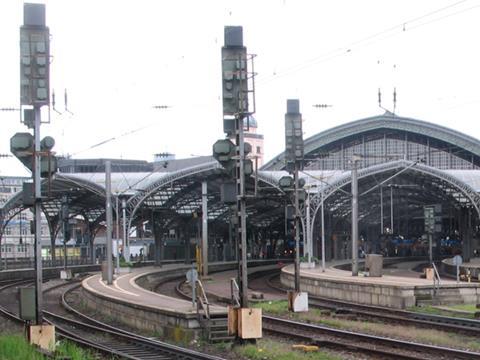 GERMANY: Deutsche Bahn has announced plans to spend €700m improving infrastructure in Nordrhein-Westfalen during 2015.
Of this, infrastructure manager DB Netz will spend around €550m on the rail infrastructure and a further €137m on station modernisation, including accessibility improvements. Traction energy supplier DB Energie will invest €9m in its fixed installations. A further €250m will be spent on routine infrastructure maintenance.
The work will focus on 29 major projects, mostly in the Rhein-Ruhr region. These will include upgrading of the Köln – Aachen, Köln – Siegen and Emmerich – Dutch border lines. The Köln – Frankfurt high speed line will be closed on four weekends in April and May, with diversions in place.