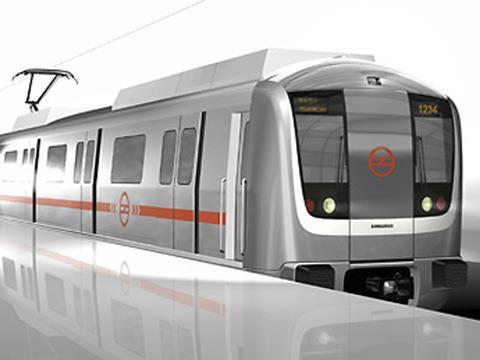 INDIA: Bombardier announced on March 28 that it had received a €87m order from Delhi Metro Rail Corp for an additional 84 Movia metro cars.
The order is an option on a €427m contract signed in July 2007 which covered the supply of 340 cars, and brings the total number of Movia vehicles ordered by DMRC to 424. DMRC has requested a change to the train configuration specified in the original contract, and the fleet will now be delivered as 37 four-car and 46 six-car sets.
The 1?676 mm gauge 25 kV units will be produced at Savli in South Gujarat, where Bombardier is setting up a manufacturing and assembly facility. Deliveries of the latest order will follow on from the completion of the first batch in 2010. The first trainsets from the original order are being assembled in Germany and Sweden for delivery later this year, after which production will switch to India.