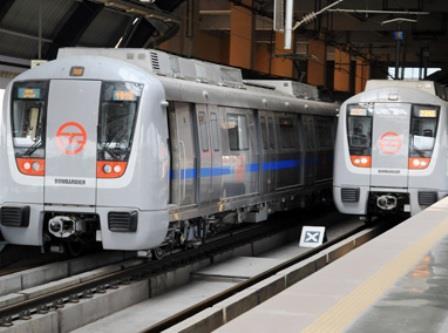 INDIA: Delhi Metro Rail Corp has awarded Bombardier Transportation a €35m contract to supply Cityflo 350 signalling and train control technology for extensions to lines 5 (Green) and 6 (Violet) which will add 35 km and 23 stations to the network in 2016.
Line 5 will be extended 11·2 km west from Mundka to Bahadurgarh City Park, while Line 6 is being extended north from Central Secretariat to Kashmere Gate and south from Badarpur to YMCA Chowk.
Bombardier's Cityflo 350 has been in use on the two lines since they opened in 2010.