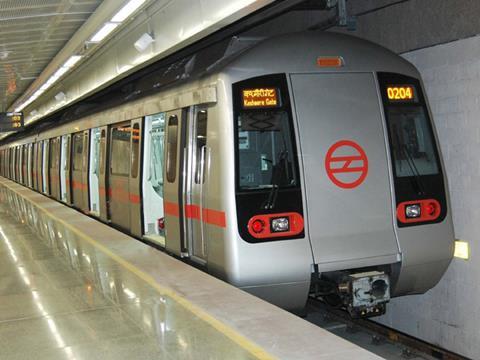 INDIA: Delhi Metro Rail Corp has placed a €84m order for a further 76 metro cars for delivery from the third quarter of 2012, Bombardier Transportation announced on September 5.
The contract is a follow-on to orders for 114 vehicles announced in mid-2010, and brings DMRC's total order to 614 Bombardier Movia metro cars, of which 460 are now in service.
The vehicles will be produced at Bombardier's plant at Savli in the Vadodara district of Gujarat, which was opened in 2008. 'Making Vadodara the only city in the world equipped to deliver all key electrical and mechanical components for the manufacturing of a railway vehicle is a clear demonstration of Bombardier's local capacity and commitment', said Benoit Cattin Martel, President & Managing Director of Bombardier Transportation in India.
A 3·3 km branch of the Green Line from Ashok Park Main to Satguru Ram Singh Marg and Kirti Nagar was opened on August 27. Trains from Mundka run alternately to Inderlok or Kirti Nagar.