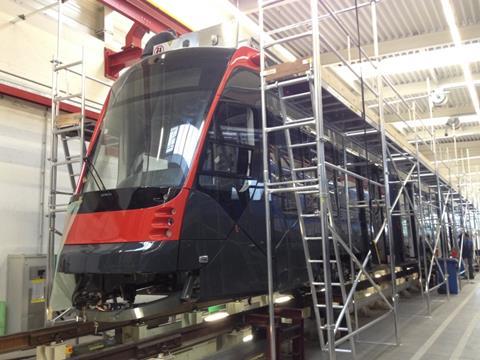 NETHERLANDS: Den Haag city transport operator HTM placed a €55m order for 20 more Siemens Avenio low-floor trams on March 13, as an option on a contract for 40 signed in 2011.
As with the original order, these will be produced in Siemens' Wien factory. This batch of trams is to run on Line 1.
'Back in 2011, HTM was the first operator worldwide to order our Avenio, which has meanwhile established itself in the market very well. So this latest order pleases us all the more', said Sandra Gott-Karlbauer, CEO of the Urban Transport Vehicles business at Siemens' Rail Systems Division.