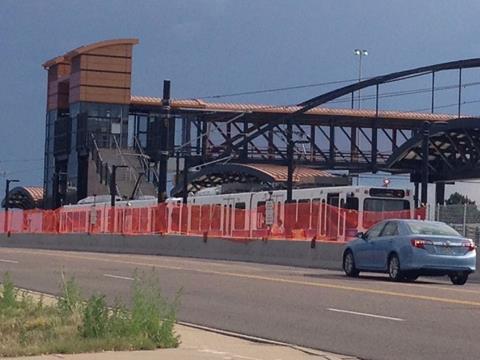 USA: The first light rail vehicle ran under its own power on the R Line in Denver on July 19. Denver Regional Transportation District is currently carrying out systems testing on a section of the route, ahead of opening later this year.
The 16·9 km alignment is an extension of I-225 Line from Nine Mile to Peoria, creating an orbital route through Aurora to the southeast of central Denver. R Line services will run for 35·4 km to Lincoln at the southern end of the existing Southeast Line.
At Peoria interchange will be provided with the A Line commuter rail service that opened in April. Like the A Line, the R Line forms part of RTD's FasTracks programme of heavy and light rail lines. The next of these to open is due to be the B Line commuter route on July 25.