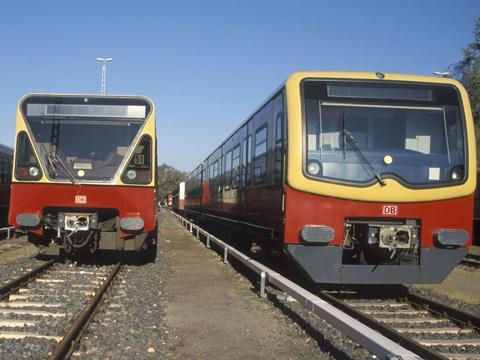 GERMANY: The Länder of Berlin and Brandenburg have announced their intention to directly award DB subsidiary S-Bahn Berlin GmbH an interim contract for the operation of the capital's 'Ring' group of S-Bahn services.
The direct award contract would run for 69 months from December 17 2017, giving the transport authorities more time to procure and commission a planned fleet of new rolling stock ahead of the award of a competitively-tendered long-term operating contract.
The direct award would cover the operation of an initial 9·4 million train-km/year, which would reduce as the services are transferred to the future operator in stages:
November 6 2020 S47 Spindlersfeld – Tempelhof/Südkreuz (– Bundesplatz);

May 6 2022 S46 Königs Wusterhausen – Hauptbahnhof;
August 19 2022 S8 (Zeuthen –) Grünau – Hohen Neuendorf;
February 17 2023 S41 and S42 basic service;
August 18 2023 S41 and S42 peak and additional services,
The direct award would contain options for extensions in the event of delays in the awarding of the long term contract.
The Land of Brandenburg is to provide €10m for double-tracking the 2·2 km between Hegermühle and Strausberg to permit services to run every 20 min.