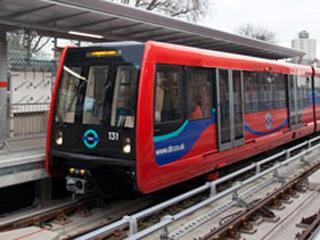 UK: A 5 km extension of London's Docklands Light Railway driverless light metro from Canning Town to Stratford International opened on August 31.
The route is intended to meet the growing demand for public transport in Lower Lea Valley area of east London, and also provide access to 2012 Olympic Games venues.
The £211m project involved the rebuilding of an 'underutilised' railway for automatic operation and the construction of a new line between Stratford station and Stratford International, which is served by domestic passenger trains on High Speed 1. The project includes four new and three converted stations, and was originally planned to open in July 2010.
The government gave the go-ahead for the project in October 2006, and Transport for London awarded three construction contracts in the first half of 2007. A joint venture of Skanska and GrantRail (now VolkerRail) won the £39m enabling and £67m main works contracts, while Taylor Woodrow built the flying junction at Canning Town. Initial testing of the extension began in December 2010.