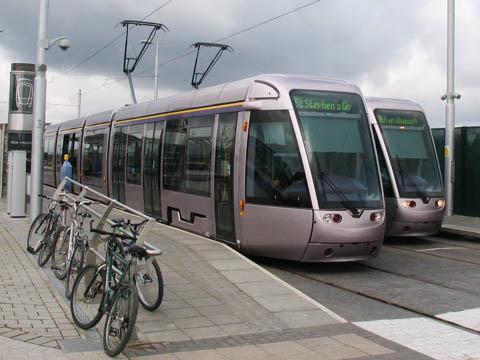 IRELAND: The Railway Procurement Agency's application to build the proposed 18 km Metro North light rail line from St Stephen's Green in Dublin city centre to Estuary, north of Swords, has been approved.
The PPP project is part of the Transport 21 plan. The Railway Order granted by the Planning Board allows RPA to proceed with enabling works, which are due to start in March 2011, and to complete the process of selecting a consortium to build the line.

However, the Planning Board made several amendments to the project, including a decision that the depot should be relocated to a more central site south of Dublin Airport, due to 'possible synergies with the proposed Metro West light rail order'. RPA has already developed proposals for the depot and expects to apply for approval 'in the near future'.

The shortlisted bidders, Celtic Metro Group and Metro Express, will now be invited to submit best and final offers against the revised specifications. RPA hopes to complete the PPP procurement process by the end of 2011.

Metro North will allow passengers to travel from the city centre to Dublin Airport in 20 min and to Swords in less than 30 min. Ridership is estimated at 34 million passengers a year.

On October 20 RPA announced its intention to apply for a Railway Order for the 25 km Metro West Line with 22 stops. The proposed route runs from Tallaght to Dardistown, south of Dublin Airport, where the line would interchange with Metro North.