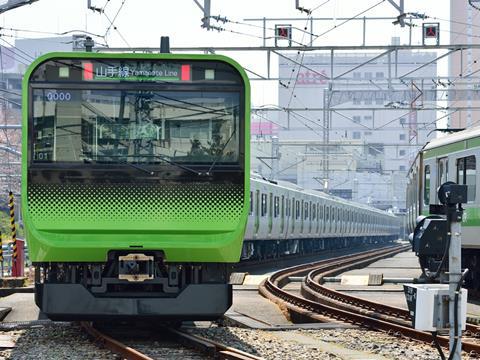 JAPAN: East Japan Railway Co has set up a team to develop plans for driverless operation, the Yomiuri Shimbun newspaper reports. Trains would initially run with an onboard supervisor able to intervene in the event of an emergency, but in the longer term unattended operation is planned.
JR East envisages that driverless operation could help to mitigate staff shortages arising from the ageing workforce, and also reduce costs on loss-making rural lines.
Conversion of existing lines to driverless operation would require the development of improved obstacle detectors, as well as elevating the tracks to provide grade separation and installing platform screen doors at stations. Legal changes would also be needed.
Pilot schemes are proposed for the Yamanote Line in Tokyo, which does not share tracks with other services, and the Tohoku Shinkansen.