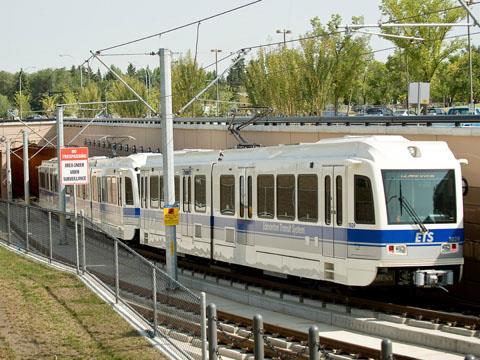 CANADA: The City of Edmonton has appointed AECOM to undertake preliminary engineering design for the proposed but unfunded Southeast light rail line from the city centre to Mill Woods, and the West Line to Lewis Estates.
The US$35·5m contract announced on September 1 covers a total of 27 route-km of double-track, of which around 0·8 km would be in tunnel and 1·6 km elevated. There would be 29 stations, a park-and-ride site and an operations and maintenance facility.
The preliminary design phase is scheduled for completion by September 2013. This will give a more accurate estimate of costs, estimated at C$2·3bn in 2010, enabling the city to submit grant applications to the provincial and federal governments.