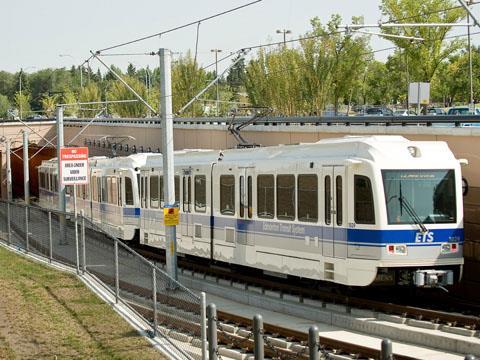 CANADA: The second and final phase of Edmonton's South LRT Extension opened on April 24, with celebrations at the two new stations and free rides until 18.00. Revenue service began the following day.

The first phase of the South LRT Extension opened in April 2009, extending the Edmonton Transit System light rail line by 2·3 km from Health Sciences to South Campus. The latest phase adds 5·2 km and two stops at Southgate and Century Park, taking the overall length of the line to 20·3 km. Completion of the extension is expected to increase daily ridership by 26 000, bringing the total to more than 100 000. The C$690m project was funded by the federal, provincial and city authorities.

A branch running 3·1 km from Churchill to Northern Alberta Institute of Technology is currently at the design stage and is expected to open in April 2014.