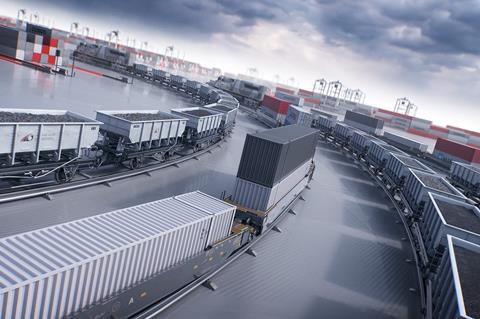 UAE: Etihad Rail has awarded CRRC Yangtze a contract to supply 842 wagons, which the national railway said would be tailor-made for local environmental conditions and meet Gulf Co-operation Council requirements including 'state-of-the-art' braking and safety systems.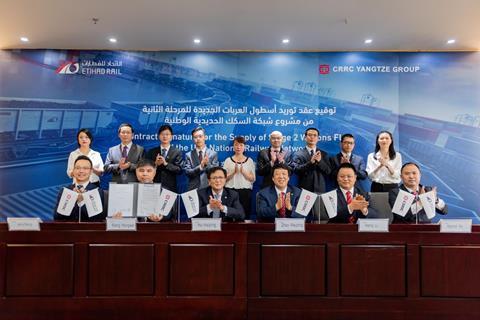 The order signed on August 4 will triple Etihad Rail's fleet to a total of more than 1 000 wagons. The vehicles will be used to transport containerised and bulk freight including petrochemicals, aggregates, steel, limestone, cement and construction materials, industrial and household waste, aluminium, food commodities and general cargo. The total transport capacity would be 59 million tonnes/year.
The national railway said the enlarged fleet would pave the way for rail to become 'a principal platform for freight haulage' in the UAE following the completion of Stage 2 of the network, which is planned to run 605 km from Ghuweifat on the western border with Saudi Arabia to Fujairah and Khorfakkan on the east coast, serving Mussafah, Khalifa Port and Jebel Ali Port.