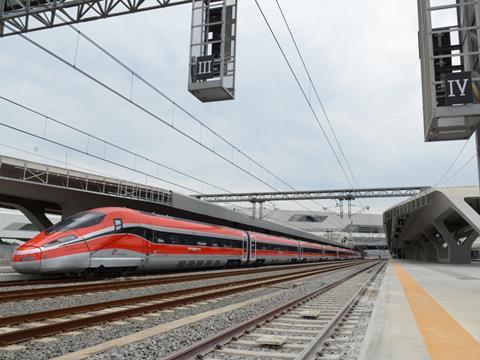 ITALY: Infrastructure manager RFI awarded design and construction contracts worth €608m on March 29 for rebuilding of the Apice – Hirpinia section of the Napoli – Bari line.
A consortium of Salini Impregilo, Astaldi, Rocksoil, Net Engineering and Alpina will undertake civil works and install railway equipment, including new electrical supplies and construction of a station at Hirpinia.
The contract marks the latest stage in the reconstruction of the Napoli – Bari main line, which is intended to form part of the national AV/AC high speed passenger network, allowing operation at up to 200 km/h. The line will retain 3 kV DC electrification so that it can be used by freight. Work is already underway on the Napoli – Cancello and Cancello - Frasso sections, while the procurement process is still in progress for the Frasso - Telese work packages. Tenders for the rest of the route modernisation programme will be issued by the end of 2020.
The €6·2bn programme is due for completion in 2026, when travel times between Napoli and Bari will be reduced to 2 h and the Roma – Bari journey time to 3 h. The route forms part of the EU's TEN-T core network.