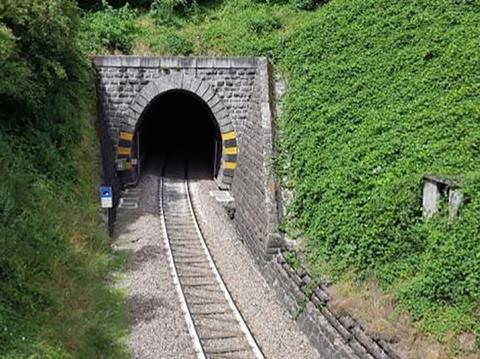 ITALY: South Tirol infrastructure manager STA has awarded Wegh Group a contract to install its Arianna slab track system through the Marlengo tunnel on the Merano – Malles Venosta line.
The lower rail height compared to the existing ballasted track will provide the additional clearance necessary for the installation of overhead electrification equipment on the route.
The tunnel alignment takes the form of a steeply-sloping helix with a radius of just 200 m, and replacing the ballasted track with slab track was selected as a cheaper, simpler and faster option than enlarging the tunnel.
The work is scheduled to start in January 2018 and take about three months.