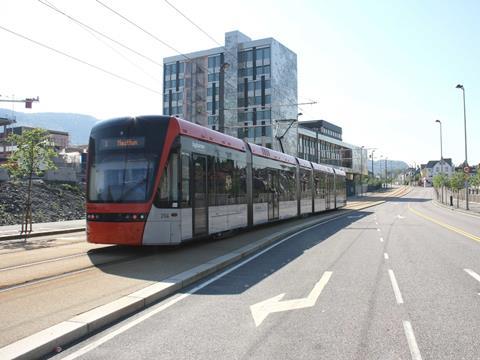 NORWAY: Bergen transport authority Bybanen selected Keolis Norge to continue operating the city's trams on June 29. Keolis expects to sign the contract after a 10-day standstill period.
The contract would run for eight years from July 2019, and includes an optional two-year extension. Keolis will also manage the maintenance of the trams through subcontractor Stadler.
Keolis has operated the network since it opened in 2010, and Stadler has supplied a fleet that now totals 28 trams. Ridership is currently 12 million passengers a year.
Northern and western extensions are planned to open by 2022. These would add a further 10 km as well as a new depot and require 12 to 14 more trams.