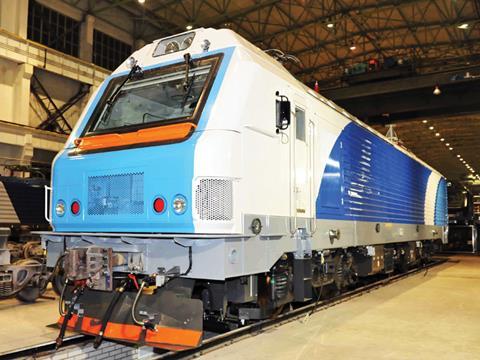 BELARUS: A further tranche of main line electrification is to be funded by China's EximBank under a package of loan agreements signed in Minsk on May 10 at an event attended by presidents Alexander Lukashenko and Xi Jinping.
The agreement between national railway BC and EximBank will fund the electrification at 25 kV 50 Hz of the central section of the Minsk – Vilnius main line between Maladzechna, Gudogai and the Lithuanian border, at a cost of US$76·4m. EximBank will also provide US$99·4m in two tranches to fund BC's purchase of 18 electric locomotives under a deal with CNR Datong announced last year.
Since 2010 China has provided funding for electrification of the main line leading southeast from Minsk towards the borders of Russia and Ukraine. It initially provided US$63·9m to fund 85% of the cost of wiring the Asipovichy – Babruysk – Zlobin section, which has now been completed, along with US$84·8m for a batch of 12 BKG1 electric freight locomotives. Last year EximBank approved a further US$80·7m loan for electrification of the 90 km Zlobin – Gomel section, where the wiring work is currently underway.
Other funding deals signed at the event included a general loan agreement between the State Development Bank of China and Belarus Development Bank providing US$700m over 15 years including a five-year grace period. According to BDB Chairman Sergei Rumas, the effective interest rate will not exceed 4·7% per annum, which he described as 'very competitive' for today's financial markets. A similar US$300m agreement was signed between the State Development Bank and Belarusbank.