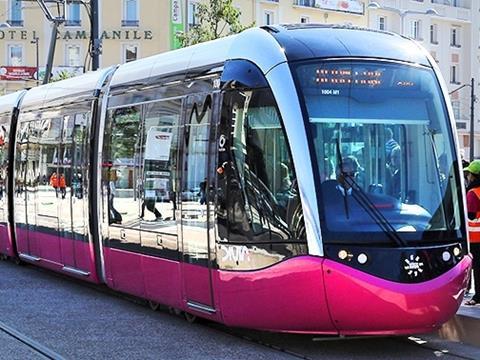 FRANCE: A new operations contract for the Divia public transport network in Greater Dijon came into effect on January 1, with an expanded scope. In addition to managing the bus and tram networks, Keolis will be responsible for cycle hire and car parking. Keolis says that this 'comprehensive mobility approach' aims to promote the shared use of public space for motorists and public transport users.
'This is the first contract of its kind in France and will allow us to better respond the challenges involved in everyday mobility: accessibility, energy transition and multimodal integration to make journeys simpler and more enjoyable for passengers in the region', said Keolis Group Executive Director for France Frédéric Baverez.
The six-year contract to operate the transport network serving 255 000 inhabitants in 24 towns is expected to generate €435m in revenue for Keolis Dijon Mobilités.
It plans to launch a website and app this year that would cover all transport modes. By the end of 2017 contactless bank card and smart phone payment will be introduced to services on the two tram routes.
An electric minibus shuttle will be introduced in the city centre, and the non-hybrid buses in the fleet of 200 are to be replaced by 2019. The operator also intends to introduce higher-capacity vehicles with dedicated staff for passengers with reduced mobility.
Subsidiary Cykleo is managing bicycle rental services, and will create and manage the first bike impoundment lot in France. The operator will oversee the replacement of 400 short-term rental bikes at 40 hire stations, and manage 800 long-term rental bikes. A new bike-share scheme is due to be established.
Subsidiary EFFIA is managing nine car parks and street parking, as well as a car impoundment lot through its subsidiary EGS. Keolis is to spend €7·2m on renovating car parks.