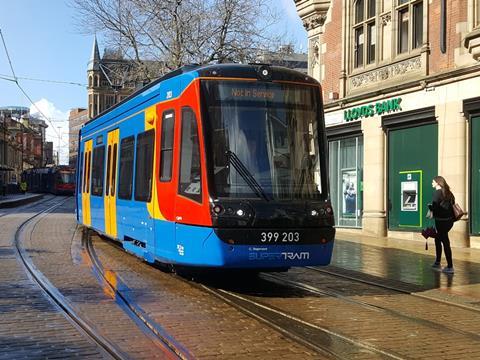 UK: South Yorkshire Passenger Transport Executive has launched a public consultation on the future of the Sheffield Supertram network.
Running from September 24 to November 5, the consultation presents three options for the future of the network after Stagecoach Supertram's operations and maintenance concession comes up for renewal in March 2024.
The options are renewing and modernising infrastructure and rolling stock, 'ongoing essential repairs' and 'exploring alternative options'.
SYPTE notes that around £230m is needed to allow Supertram to operate beyond 2024, and feedback from the consultation will form part of the business case to be submitted to the Department for Transport.