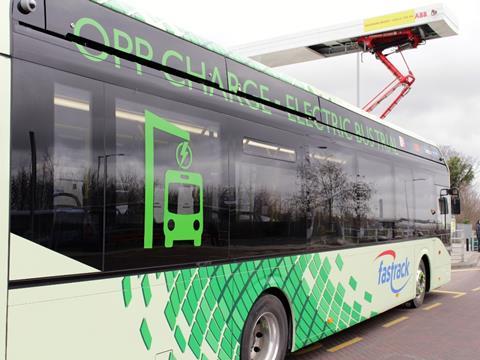 UK: An electric bus trial started in Dartford on March 22 and will continue until May 9.
Being run by operator Arriva in partnership with Kent county council, the pilot uses a Volvo 7900 Electric bus running on Fastrack A route between Greenhithe and Bluewater shopping centre.
The bus is equipped with four 19 kWh lithium-ion batteries, which are charged in 3 to 6 min using an OppCharge charging station at Greenhithe railway station supplied by ABB.
The pilot follows similar trials conducted by Volvo and ABB in Manchester and at London Heathrow Airport.