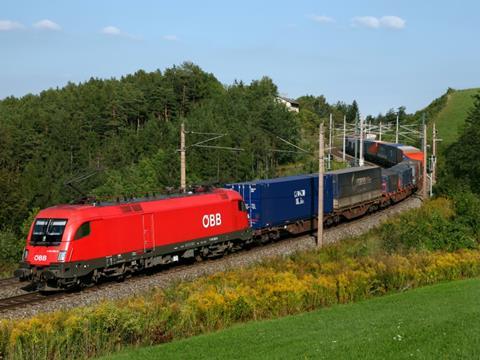 AUSTRIA: Austrian Federal Railways and the European Investment Bank signed a €1·8bn loan agreement on November 30 for upgrading work on the Südbahn route between Wien and Graz to 2026. The loan is to be disbursed over the next three years in tranches of €600m.
The money will support a series of projects, including the construction of the 27·3 km Semmering base tunnel between Gloggnitz and Mürzzuschlag and the 55 ha first phase of the Wien Süd freight terminal at Inzersdorf. The quadrupling of 24 km of the Pottendorf Line between Hennersdorf and Wampersdorf will complete a four-track route between Wien and Wiener Neustadt.
The Südbahn forms part of the European TEN-T Baltic-Adriatic corridor. 'The upgrading of the Südbahn is a crucial project for the railways and for Austria as an economic hub', said ÖBB Chief Financial Officer Josef Halbmay.
Operations on the Südbahn are expected to be disrupted for three weeks following a freight train derailment near Semmering on December 1.
The government of Tirol has unveiled its 'Future Zillertalbahn 2020+' project to electrify the 32 km long 760 mm gauge railway between Jenbach and Mayrhofen. This would reduce journey times from 55 min to 45 min. Financing for the €156m scheme has yet to be identified.