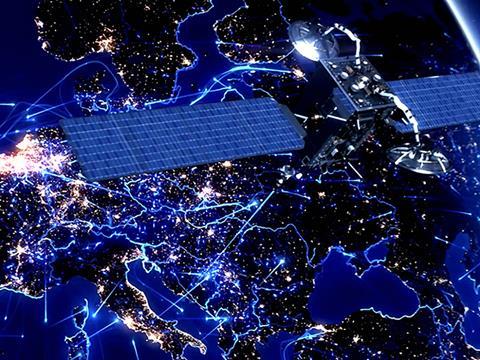 ITALY: A final test train ran from Cagliari to Decimomannu in Sardinia on February 24 as part of the ERSAT EAV project to integrate ERTMS with Galileo satellite positioning and public telecoms networks to provide a low-cost train control option for regional and low-traffic rail routes.
Technology partner Ansaldo STS suggests that ERTMS life-cycle costs could be significantly reduced using ERSAT EAV, with saving of up to 60% in the telecoms component. RFI hopes to have the first commercial deployment in place by 2020, and envisages that the technology could be developed for use on busier routes and high speed lines.
The ERSAT EAV testing has been undertaken in Sardinia since February 2015 as part of the European Horizon 2020 research programme. The project was managed by the 3InSat consortium which brought together RFI and Ansaldo STS with the European Global Navigation Satellite Systems Agency and the Italian and European Space agencies.
ERSAT EAV follows ERTMS standards, but instead of fixed balises uses a GNSS-based location determination system developed by Ansaldo STS. This combines satellite positioning with an onboard track database to determine the train's position in relation to 'virtual balises' every 50 m, which would replace physic balises located every 1·3 km. Testing was undertaken using a Trenitalia ALn668 diesel railcar, which communicated with radio units positioned every 7 km along the route. The trial used a combination of 3G/4G, Tetra and satellite communications as an alternative to GSM-R.
'The successful outcome of the demonstration campaign confirms the viability of GNSS technology for rail', according to Salvatore Sabina, Head of Satellite Projects at Ansaldo STS. 'We are now ready to implement the virtual balise concept.' The company has already supplied a SIL-4 compliant satellite-based train control system for the Roy Hill iron ore line in Western Australia, which is based on the same technology.
An in-depth article on innovations which can add functionality to ETCS appeared in the February 2017 issue of Railway Gazette International magazine, which subscribers can access in the digital archive.