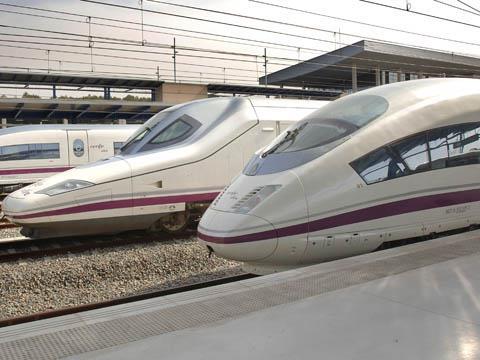 SPAIN: National operator RENFE has awarded Ferrovial Servicios a four-year contract worth €252·8m to provide catering on board its high speed and long-distance services. Due to start on December 1, the contract includes a two-year extension option worth a further €126·4m.
RENFE says that the new contract will reduce its annual outlay on catering to €63·2m, some 20% less than the €81·8m paid in 2012. The current catering contractor is Cremonini, which was shortlisted for the new contract alongside Ferrovial and Newrest.
In response to changing customer habits, the change of contractor will see the introduction of a 'new model' for onboard service, with more contemporary menus and improvements to trolley-based at-seat catering. According to RENFE, demand for at-seat meal service has fallen by 25% over the last three years.
Already providing facilities management services for customers including ADIF and Madrid Metro, Ferrovial Servicios made its winning bid in partnership with catering company Serunión, which serves over 450 000 meals a day at 2 800 centres across Spain including businesses, schools and hospitals. Serunion's rail customers include SNCF and Trenitalia.