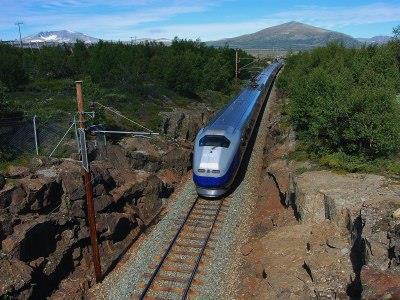 NORWAY: Jernbaneverket has set out details of how it is to implement the government's national transport strategy for 2014-23 which was unveiled last year.
The infrastructure manager said on February 13 that there is agreement about the main priorities, but it feels greater emphasis should be given to maintenance, renewals and utilisation of the existing network, rather than new projects.
Inter-city development is allocated the largest share of the investment, with track doubling on the central section of the network to reduce journey times and increase capacity to enable half-hourly services. Commuter routes around Oslo, Bergen and Stavanger are to be doubled and platforms lengthened, with electrification and double-tracking from Hell to Værnes to provide improved Steinkjer – Trondheim services.
NKr6bn has been allocated for ERTMS, with telecoms and traffic management system renewal expected to reduce delays and cancellations. Freight investments are to include terminal modernisation, longer passing loops and power supply upgrades to enable capacity to be increased.
Consultation on the initial transport plans identified a need for additional fire protection in the Oslo cross-city tunnel, with up to NKr150m allocated for an escape route. There will also be a focus on making railway lines more resistant to the weather. A proposal to reopen Steinberg station has been dropped, and funding will instead be used to increase resilience on the route.