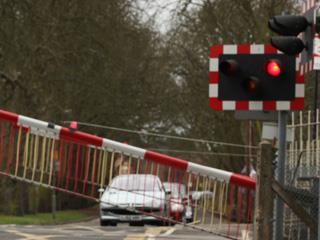 INTERNATIONAL: UIC and the Genève-based International Roads Union announced a partnership to promote improved level crossing safety on May 13.
Organsied under the aegis of the United Nations Decade of Action for Road Safety, the partners plan to compile jointly a Level Crossing Safety Checklist to raise awareness of the issue among transport professionals and ultimately to reduce casualties from level crossing incidents.
Crossing incidents account on average for one fatality and almost one serious injury per day in the EU, UIC reports. Collisions at crossings represent 25% of all railway accidents and close to 29% of all rail-related deaths in Europe, it adds. In addition, the partners intend to highlight the cost and disruption to road users these incidents cause, including the economic impact of vehicle damage.
'For true road transport professionals, every road accident is one too many', commented Rob Aarse, President of the IRU Commission for Road Safety. 'We welcome this opportunity to work together with the UIC in tackling the issue of level crossing safety so that we can raise awareness among drivers of potential dangers and ultimately save lives.'
Railways in 44 countries around the world are expected to take part in the 6th International Level Crossing Awareness Day organised by UIC, which takes place on June 3. This year's launch event is being hosted by REFER in Portugal, with a specific focus on professional drivers including those in charge of lorries, vans, buses and taxis.