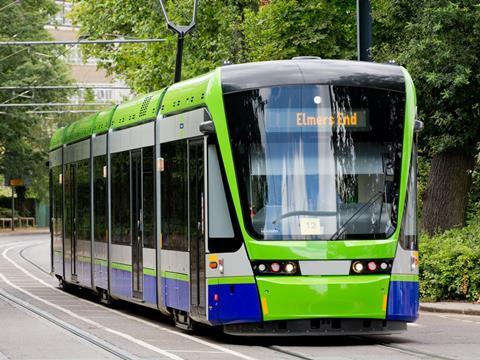 UK: Trams in London will become cashless from next month, Transport for London announced on June 4. Ticket machines are to be removed from all tram stops on July 16, leaving contactless payment, Oyster cards, Travelcards or bus & tram passes as the only ways to pay for tram travel.
TfL ran a public consultation on the proposals in September and October. The ticket machines were installed when the tram network opened in 2000, and have now reached the end of their useful life. However, their usage is so low — they sell a total of 66 single tickets a day — that their maintenance costs are no longer covered by ticket sales. Furthermore, they are not equipped to top up Oyster cards.
The move to cashless payment will include the installation of more Oyster and contactless validators at some stops, along with a 'wider awareness campaign' that will include staff at some stops to advise passengers on how to pay for their journey.
TfL says that passengers would be able to buy paper tickets from rail ticket machines at East Croydon station and from the nearby London Tram shop.
Cash has not been accepted as a payment for travel on TfL buses since July 2014.