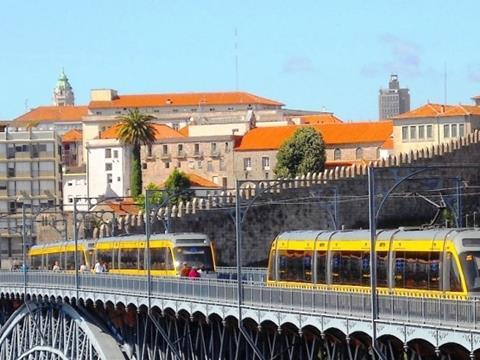 PORTUGAL: Barraqueiro SGPS has been selected for a contract to operate and maintain the Metro do Porto light rail network in 2018-25.
The contract was awarded on the basis of the lowest bid following an international tender, with Barraqueiro's offer of €204m coming in below the reference value of €221m. Other bids were submitted by Domingos Silva Teixeira, Avanza, Neopul, Mota-Engil and Transdev.
Barraqueiro currently leads the ViaPORTO consortium with Arriva, Keolis and Manvia which has operated the network since 2010, and the next contract will be the first time the services have been provided by a single company rather than a consortium.
Ridership on the network is close to 60 million passengers/year, and during September Metro do Porto launched a tender for two extensions. Line G would link Casa da Música with São Bento on a 2∙5 km alignment with two intermediate underground stops. A 3·2 km extension of Line D between Santo Ovídio and Vila d'Este would add three stops. Work on both projects could start in early 2019 and be completed in 2022.
Barraqueiro also manages Metro Sul do Tejo in Almada, and Fertagus commuter services around Lisboa.