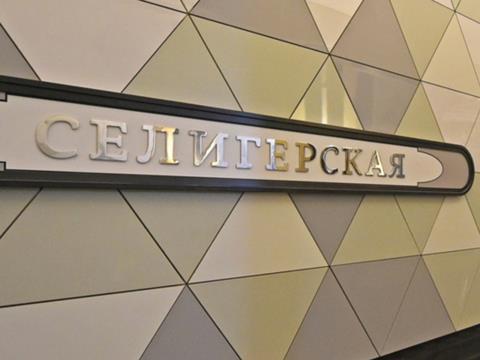 RUSSIA: A northern extension of Moscow metro Line 10 was opened on March 16, adding 4·3 km.
The extension from Petrovsko-Razumovskaya to Seligerskaya includes two stations at a depth of 65 m and a terminus 20 m below ground.
A depot at Likhobori is due to open next month, and will be connected with a 1·9 km spur that is still under construction. The depot will have capacity for 32 eight-car trainsets.
The first phase of the 11·7 km extension from Maryina Roshcha opened in September 2016. A further three-station extension to Fiztekh is scheduled to open in 2022. Construction is due to start in late 2018.