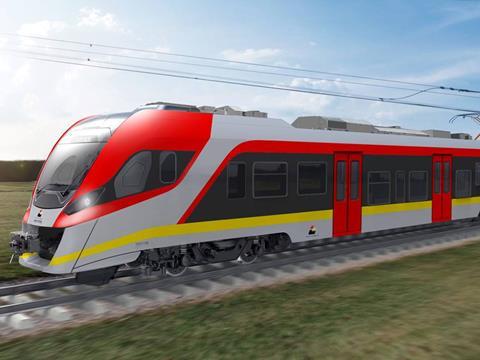 POLAND: Łódź suburban operator Łódzka Kolej Aglomeracyjna signed a contract on February 28 for Newag to supply 14 three-car Impuls 2 electric multiple-units for 236·8m złoty, and maintain them for 12 years at a cost of 1·476 złoty/train-km.
Stadler supplied ŁKA's current fleet of 20 two-car Flirt3 EMUs and had originally been named preferred bidder for the latest contract in September 2016, with an offer of 260·9m złoty and 2·214 złoty/km, which beat rival proposals from Newag and Pesa. Newag successfully challenged this decision, and an initial appeal by Stadler was rejected. Although the Swiss company has a second appeal underway, this does not prevent the contract from being signed.
On February 24 Newag delivered its 100th Impuls EMU, one of 13 ordered by Małopolskie voivodship for 304m złoty.