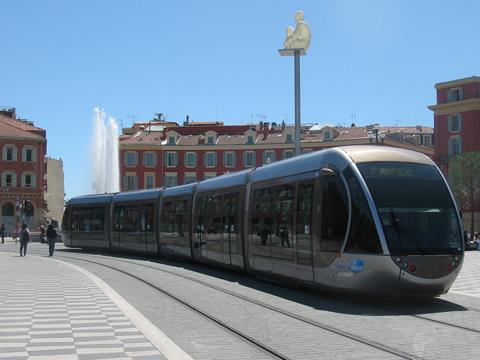 FRANCE: Nice public transport operator Lignes d'Azur is partnering with on-demand taxi service Uber for a one-year pilot project.
Services on tram Line 1 run until around 02.30 but the last buses linking some tram stops with residential areas leave around 20.00. To fill the last-mile gap, Uber is offering trips between one of six tram stops an any destination in a defined zone for a flat fare of €6. This is valid from the departure of the last bus from the tram stop in question until the arrival of the last tram at that stop.
The stops in the pilot are Henri Sappia, Borriglione, Gare Thiers, Garibaldi, Palais des Expositions, Hôpital Pasteur. The offer is available via the Uber app to more than 50 000 registered Lignes d'Azur users over the age of 18.