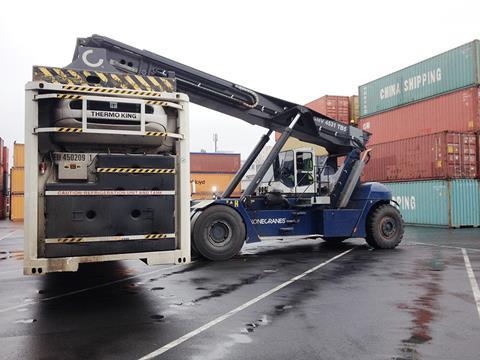 INTERNATIONAL: Raclette cheese, fondue cheese, milk chocolate and prepared milk have been delivered in what operator Far East Land Bridge said was the first ever shipment of Swiss dairy products to China by rail. The goods travelled by rail from Duisburg in Germany to Chongqing in China via the Trans-Siberian route through Russia.
There were two main obstacles that needed to be tackled to make the shipment possible. The first was keeping the dairy products at a steady and cool temperature. For this, FELB used 45 ft containers with diesel powered refrigeration units and cool air circulation.
The second and most significant obstacle was dealing with customs. 'Owing to Russian sanctions on foodstuffs coming from the EU, we had to forward documents to the Russian customs in advance to ensure no misunderstandings arose at the border with Russia and the train was not stopped', said Thomas Kargl, CEO of Far East Land Bridge. 'Swiss products are not subject to Russian sanctions against the EU.'
An agreement with FELB shareholder RZD Logistics enables containers to transit Russia, Belarus and Ukraine with minimal internal stoppages and custom checks.
Euro-BRICS Consulting monitored the shipment. 'When importing foodstuffs into China, there are several laws and regulations to comply with', said the consultancy's Managing Director Tufan Khalaji. 'Smooth importation is only possible by optimally preparing customs clearance and all necessary certificates. After the successful launch, we expect a sharp rise in imports of foodstuffs from Switzerland to China.'